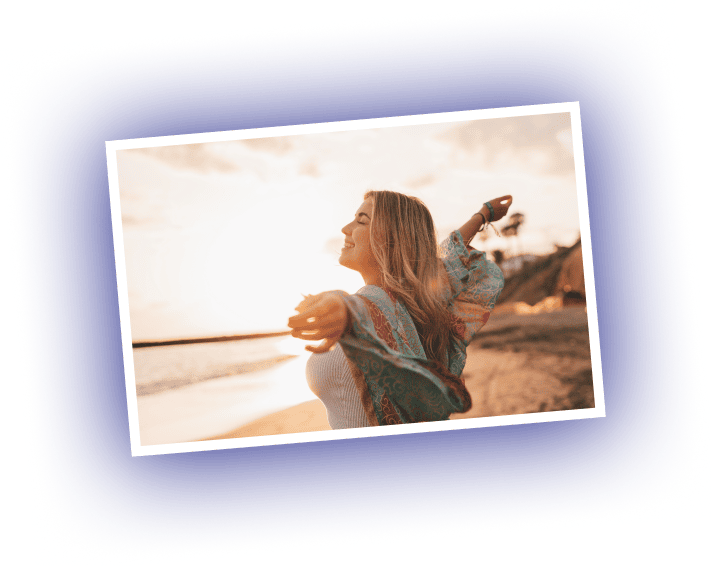 Embarking on a journey of recovery from substance abuse can be a crucial decision in anyone's life. The Aftermath Addiction Treatment Center in Wakefield, MA, is here to help individuals on their recovery journey. We offer compassion, expertise, and commitment in our outpatient program. Individuals can get care while attending to their daily responsibilities like work, school, and family.
We offer therapy sessions, both one-on-one and in groups, along with other important services. Treatment is customized to fit the patient's daily schedule. Our outpatient program provides a reliable way for people to regain control and rebuild a substance-free life. We offer a structured path for those transitioning from intensive care or starting their recovery.
Exploring the Different Types of Outpatient Treatment
To navigate through recovery, the right level and type of care must be chosen for the individual's specific needs. Outpatient treatment provides organized recovery without staying overnight at the facility. Participants can continue their normal activities while going through a structured treatment program. 
There are different types of outpatient treatment, each with a different level of intensity and time commitment. These include general outpatient programs, intensive outpatient programs, and partial hospitalization programs. These programs offer more freedom than staying in a hospital. They focus on building a strong support system, learning how to stay sober, and dealing with the root causes of addiction.
Specialized Services for Drug Rehab
At Aftermath, our drug rehab program is designed to help with the causes and challenges of drug addiction. Our approach uses evidence-based methods. We help patients through different services like counseling, therapy, and interviews. 
It is important to get personalized help to overcome addiction to drugs like opioids, cocaine, and methamphetamines. We focus on both managing dependency and addressing the root causes of addiction. This helps foster long-term recovery.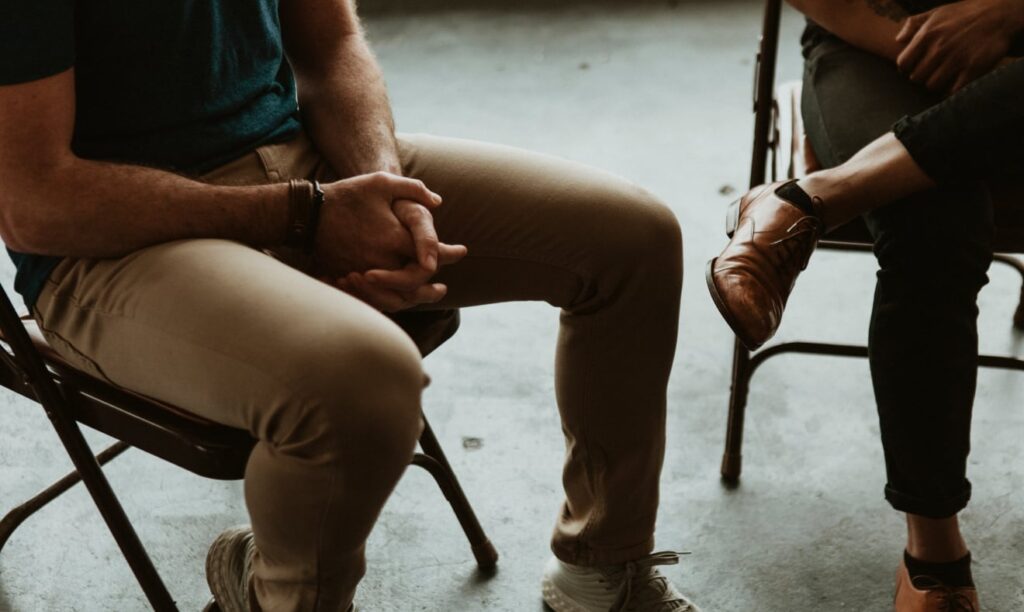 Tailored Programs for Alcohol Rehab
To overcome alcohol addiction, a specific and knowledgeable approach is needed because it is widely accepted and easy to get. Our program helps with alcohol addiction using therapy options like Cognitive Behavioral Therapy and family counseling. We also use motivational interviewing. This addresses the physical, emotional, and social dimensions of alcohol addiction. 
Aftermath's programs help participants understand their addiction, develop coping strategies, and recover sustainably. With a holistic approach, we help individuals regain control of their lives.
Embracing Holistic Approaches in Alcohol Treatment
At our alcohol rehab, we help with physical dependence and emotional and spiritual healing. We use yoga, mindfulness, and art therapy to help with recovery and overall well-being. 
We treat the whole person, not just the addiction. This multifaceted approach ensures that every angle of well-being is addressed. It helps with stress, emotional issues, and living a balanced, sober lifestyle.
Delving Into Our Comprehensive Outpatient Programs
Our outpatient programs have many treatment options designed for different recovery needs. We offer different levels of support to match each person's recovery path. This includes intensive outpatient programs (IOP) and general outpatient programs. 
Our programs are built on a foundation of professional, clinical methods and caring support. Evidence-based therapies and compassionate care create a healing environment that works with a person's daily life. This helps them establish healthy routines.
Comparing Inpatient and Outpatient Treatment
The right fit for someone's recovery depends on their circumstances and needs. Inpatient treatment is when the patient lives at the facility and gets full-time care. Outpatient treatment is a more flexible option and allows patients to undergo treatment while still going about their daily lives. 
Inpatient care is a great option if the individual needs round-the-clock care and support. Outpatient treatment is less intense and is seen as a step down from inpatient care. However, it could be the best option for someone who needs treatment while sticking to their daily routine.
The level of care needed depends on how severe the addiction is and what kind of support is required. Individuals should consider whether they can take time away from work, school, and family or not.
Why Our Outpatient Facility Stands Out
Aftermath Addiction Treatment Center stands out by committing to personalized, holistic care. We use evidence-based treatment methods and prioritize empathy and individual needs. We are dedicated to helping patients transition back to everyday life. 
We ground our methods in both science and genuine compassion. Aftermath combines experienced professionals, robust support networks, and a wide array of therapies. This ensures that each individual's recovery journey is as unique as they are.
Setting the Path to Recovery: Our Treatment Objectives
The primary objective at Aftermath is to create a lasting recovery path for everyone. Our goals are to help individuals heal physically, emotionally, and socially. We also assist patients in building strong coping skills and strategies to avoid relapse. 
We aim to help people feel empowered, self-aware, and fix broken relationships. Recovery should impact every part of life and provide a complete healing journey.
Our Unique Approach to Outpatient Addiction Treatment
Our approach to outpatient addiction treatment at Aftermath goes beyond just physical recovery. By exploring all aspects of addiction, we ensure a holistic healing process. We combine traditional and innovative therapies to give our clients the best care. We are committed to creating a healing and empowering therapeutic environment. This includes listening to every voice, recognizing every pain, and celebrating every success.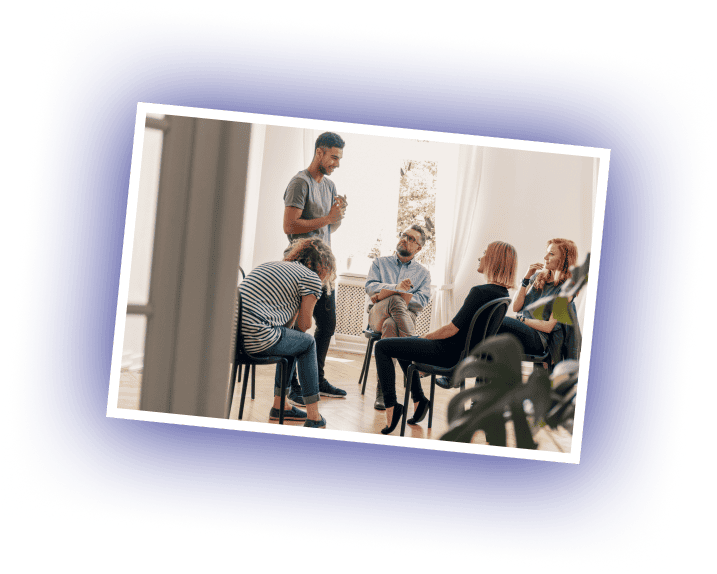 What to Expect During Outpatient Detox
Outpatient detox provides medical support and structure as people go through withdrawal. During this phase, the safety and comfort of the patient are of the highest importance. While the main focus is on cleansing the body, emotional support is also provided during the challenging early stages of recovery. 
Clients in outpatient detox will have regular check-ins and get support to manage withdrawal symptoms. As the body gets rid of addictive substances, medical professionals prepare patients for the next steps in recovery.
A Closer Look at Our Substance Abuse Programs
We pride ourselves on offering diverse substance abuse programs tailored to individual needs. Each program is created to help with specific types of drug issues.
Battling Cocaine Addiction: Our Approach

Cocaine is widely accepted as one of the most mentally addictive psychoactive drugs. We have specialized interventions for cocaine addiction that address cravings and psychological dependence. We aim to guide individuals to stop using cocaine and sustain a drug-free life moving forward.

Aftermath's focus is to help people understand why they started using drugs and find ways to stop them. Our support teams and health professionals create a safe space for patients to talk about emotions and overcome challenges.
Heroin Rehab: A Journey to Sobriety

Heroin, also called Diamorphine, is famous for giving users a strong, short-lived feeling of euphoria. This substance has different forms, such as brown powder or a sticky dark substance. It is very addictive and dangerous, even for people using it for the first time. This drug is derived from the opium poppy. It acts as a strong painkiller, but can also cause a person to stop breathing properly, leading to a serious overdose risk.

More and more people in the United States are using heroin, so it is vital to be aware of its dangers and be careful. We help people in Wakefield, MA recover from heroin addiction at Aftermath Addiction Treatment Center.

Our focus is on providing quality, ethical care to every person with opioid use disorder. We create personalized treatment plans that align with each individual's recovery goals. The dedicated team at Aftermath is ready to guide and support every step toward a heroin-free life.
Overcoming Meth Addiction: Steps to Recovery

Meth is a potent stimulant that is highly addictive. It affects the brain by increasing dopamine levels drastically. At Aftermath Addiction Treatment Center in Massachusetts, our priority is safe detoxification. This helps the body to eliminate drugs securely.

After detox, our specialists work with patients to address the root causes of their meth use. We offer programs that help people change their behavior, get support from the community, and attend therapy sessions. These programs aim to break the cycle of use and relapse. We assist clients in creating plans to handle everyday life without turning to drugs or alcohol. We make sure they have enough support to maintain their new healthier lifestyle.

As with any serious drug addiction, ongoing rehab treatment is needed to truly overcome the dependency. If you or someone you care about needs help with meth addiction, our team at Aftermath offers great care in Massachusetts.
Addressing Benzodiazepine Addiction

Benzodiazepines are commonly used for anxiety, insomnia, and alcohol withdrawal. They became popular in the 1950s for their strong sedative effects. These medications limit communication between brain cells, creating a calming effect. However, with ongoing use, they can lead to quick tolerance build-up.

Mixing benzodiazepines with alcohol or opioids significantly increases the risks involved. Combining them with other substances often leads to dangerous overdoses. This is because they slow down the central nervous system.

Our skilled team at Aftermath works with people to create a personalized recovery plan. We offer therapy, aftercare, case management, medication management, and specialized counseling. For individuals in need of a stable environment, we also help with securing a position in a sober living house.
Mental Health in Focus: Our Outpatient Services
Beyond addiction, we recognize the importance of mental health. Our services address co-occurring disorders to provide holistic care for our clients. When someone has mental health issues and substance use problems at the same time, it's called a co-occurring disorder. 
At Aftermath, the outpatient services include group therapy for co-occurring disorders. This therapy helps people facing combined challenges. It provides a safe and supportive place for them to share experiences and work toward recovery. 
Our team helps individuals with their mental health and substance use problems at the same time. We use medicine to control mental health symptoms. We also use therapy to understand and deal with the reasons for substance use. Aftermath's goal is to assist patients in developing strong skills to handle stress and emotions without drugs.
Dealing With Depression: Outpatient Treatment Alternatives

Depression affects all aspects of life, making work, school, and relationships challenging for someone. Outpatient treatment offers support without needing an overnight stay in a hospital or clinic. This means people can get help while still going about their daily lives.

During outpatient treatment for depression, people may see therapists, attend group meetings, or do therapeutic activities. This helps manage and reduce depression symptoms. The advantage of outpatient services is that they offer flexible support to fit each person's unique needs and schedule.

Therapy for depression could involve learning how to handle tough emotions and stress. Some treatments could also include the use of medication to manage symptoms. Outpatient treatment helps people with depression live their daily lives while still getting support.
Personalized Care: Crafting Individual Outpatient Plans

At our center, we understand that each person's journey is unique, so we create special care plans just for them. When people choose our outpatient services, our friendly team takes the time to get to know them. We understand their needs, struggles, and goals.

We use this knowledge to create a care plan that fits their daily life. The program offers therapy, support meetings, and activities to aid in healing and managing mental health. We make sure each person gets the right care for their journey to a happier, healthier life.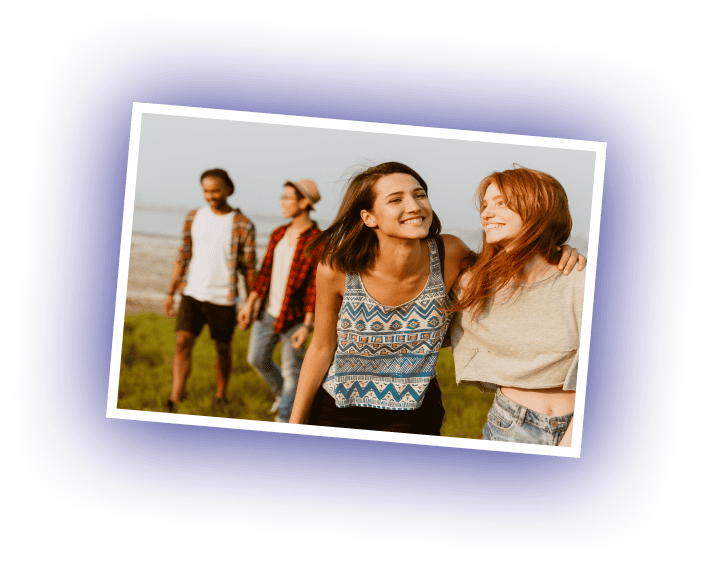 The Power of Group Therapy and Peer Support
Being with others who understand the recovery journey can be powerful. Group therapy brings together people who are also recovering or facing mental health challenges. It's a safe space to share experiences, give and receive advice, and offer understanding and encouragement. Together, members find strength in shared experiences and peer support, knowing they are not alone in their journey.
The Role of Family in the Rehabilitation Journey
Family is a big part of life and can play an important role in recovery. Loved ones receive support and care from family members during their treatment. During recovery, families can learn and heal together, improving support and communication. In rehab, we help educate families about what their loved one is going through and how they can be supportive and involved positively.
Aftercare Support and Services
After finishing a program, having continued support helps keep individuals on a positive path. Aftercare helps people keep the progress they made in treatment and avoid old habits. It offers support and resources to maintain a healthy lifestyle. This might involve check-in meetings, therapy sessions, and help with finding a place to live and a job.
Success Stories and Testimonials From Our Facility
Reading or hearing stories from people who've been through our programs can be inspiring. These stories prove that people can overcome addiction and mental health problems. They provide hope and encouragement to those starting their recovery journey. These stories often show how therapists, treatments, and friendships can make a positive impact.
Strengthening the Community: Outreach and Education Initiatives
We believe in not only helping our patients but also in making our whole community better. We reach out to people in our community to teach them about mental health and substance use. This helps reduce stigma and increase understanding. Educational programs can teach individuals how to recognize signs of mental health or substance use issues. They also offer guidance on how to seek help and support loved ones.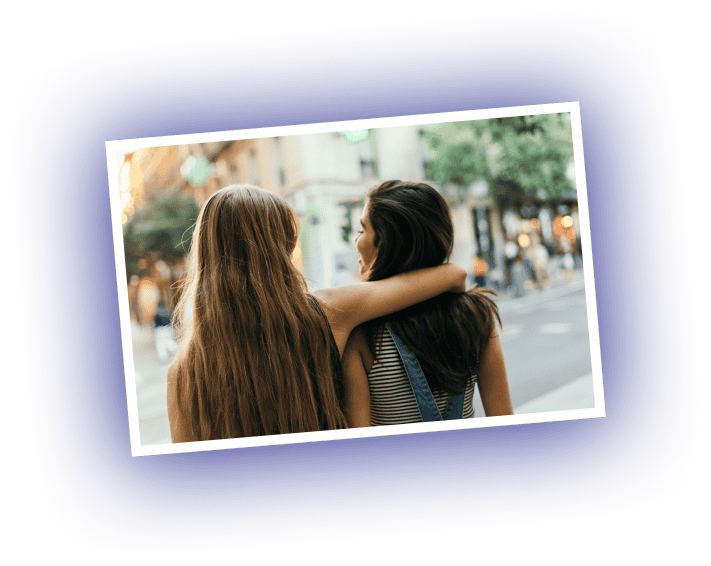 Understanding the Investment: Cost of Outpatient Rehab in Massachusetts
Paying for rehab can be confusing and overwhelming. However, understanding the costs and payment options can make it clearer. Outpatient rehab costs less than inpatient care but still offers good treatment. The costs can be covered in different ways, like using insurance, payment plans, or assistance programs. We believe that understanding the cost should be straightforward and not a barrier to receiving help.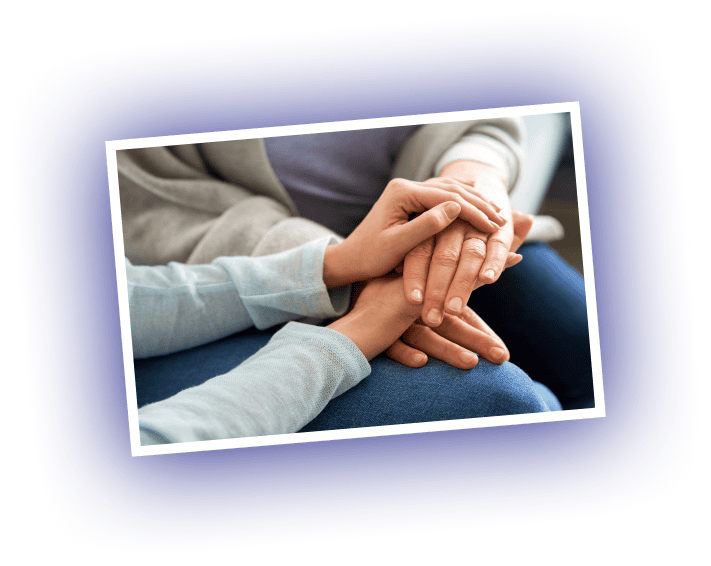 Reach Out and Begin Your Recovery Journey
Starting the journey toward recovery can be a big step but remember, help is just a call or message away. When you reach out to us, we listen with understanding and without judgment. We are here to discuss your experiences and answer any questions you may have. Whether you or your loved one needs help, we offer guidance toward the care that will support the patient's wellness and recovery.
FAQs About Intensive Outpatient Treatment
What is outpatient therapy?

Outpatient therapy is a type of treatment where patients don't stay overnight at a facility. Instead, people come for appointments, often for counseling or therapy, and then go home. It's a way to get help while also keeping up with day-to-day life.
What is the best therapy for substance abuse disorder?

There's not a one-size-fits-all answer as the best therapy can depend on the person and their specific challenges. Cognitive Behavioral Therapy (CBT) is commonly used to treat substance abuse. It helps people change harmful thought patterns that lead to their behaviors.
What are the four drugs used to treat substance abuse?

Medications like Methadone and Buprenorphine are used to treat opioid addiction. Disulfiram and Naltrexone are used for alcohol addiction. Various drugs have different effects and are chosen based on a person's needs during recovery.
What is the success rate of CBT for addiction?

CBT is considered quite effective for treating addiction, but exact success rates can vary. Factors like the person's commitment, the skill of the therapist, and other support in place can influence outcomes. CBT is effective in helping people manage substance use and relapse.
What is the treatment of mental disorders and substance abuse called?

Treatment for mental health and substance abuse is called 'dual diagnosis' or 'co-occurring disorders' treatment. This approach understands that these areas affect each other and treats the whole person, not just separate issues.
What is the newest therapy for the treatment of addiction?

Therapeutic approaches evolve continually with research and practice innovations. In the past few years, there have been improvements in methods like Medication-Assisted Treatment (MAT) and the use of virtual reality and digital therapies. It's crucial to consult healthcare professionals for the most recent and relevant approaches.
When should rehabilitation take place in an outpatient setting?

Outpatient rehab might be a good fit when a person can benefit from regular therapeutic support but doesn't need 24/7 supervision. This is a good option for people with a stable home and less physical reliance. It's also good for those who finished inpatient treatment. It allows people to engage in treatment while also managing other aspects of their lives, like work or family.