Employee Assistance Program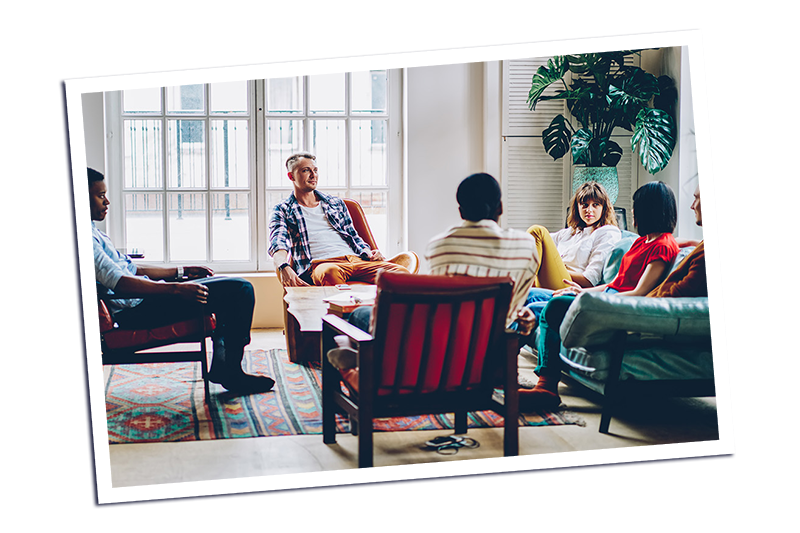 Addiction can affect anybody. The disease of addiction requires the intervention of professionals to help the drug or 
alcohol addicted
 individual to stop abusing substances. While addiction is a treatable condition, it can still cause inconvenience in the lives of the addicted individuals and their families. Sometimes the need for treatment can present at inopportune moments in the eyes of the alcohol or drug dependent individual. This is why many companies and careers have an employee assistance program (EAP) for employees.
What is an Employee Assistance Program?
An employee assistance program is an employee benefits program that serves to assist employees in their personal lives. An EAP works to assist employees with personal issues and problems in the workplace. The ways in which an Employee Assistance Program works to help employees is by helping them with placement in services such as counseling, referrals for mental health or medical needs, as well as free and confidential assessments. 
EAPs aim to help the individual worker with issues that can impact their work performance, mental and physical health, and overall well-being. Each EAP has a representative who is the contact for the employees that will assist them with their unique issues.
Substance Abuse Treatment for Massachusetts Employees
Substance abuse can negatively impact an individual's performance at work. Without asking for help from an EAP representative, Massachusetts employees may find themselves risking their jobs and their livelihoods. 
By reaching out and asking for assistance, drug or alcohol addicted employees in Massachusetts can receive the proper care and treatment for their substance abuse. Getting the much-needed help for a substance abuse issue can only improve a worker's performance at work, and more importantly it will improve their quality of life.
Employee Assistance Programs and Aftermath Addiction Treatment Center of Wakefield, MA
Aftermath Addiction Treatment Center, located in Wakefield, MA, understands that drug or alcohol addicted individuals may feel obligated to continue working despite their substance abuse and the many problems that it can cause. Many individuals struggling with substance abuse don't realize that their company may offer an employee assistance program that can allow them to take time off from work to take care of themselves.
By getting professional care from a drug and alcohol rehab program, addicted individuals will be able to address the underlying causes of their struggle with substance abuse. Then, they'll be able to return to work through their Employee Assistance Program.
The team at Aftermath Addiction Treatment Center works closely with employee assistance programs across Massachusetts to make sure drug or alcohol addicted individuals get the help they need. By working closely with EAP representatives in Massachusetts, Aftermath Addiction Treatment Center can help drug or alcohol dependent individuals in their efforts receiving treatment for their substance abuse.
Employees struggling with substance abuse can find the support and structure that they need in a healing therapeutic environment through one of the many programs offered at Aftermath Addiction Treatment Center. These include:
Alcohol Abuse Treatment Program
Benzodiazepine Abuse Treatment Program
Cocaine Abuse Treatment Program
Heroin Abuse Treatment Program
Methamphetamine Abuse Treatment Program
By enrolling in our substance abuse treatment program in MA, employees will be able to focus on the root causes of their addiction. Individuals suffering from drug or alcohol addiction will receive supportive, professional, and highly ethical treatment at Aftermath Addiction Treatment Center.
We utilize industry-proven methods, group therapy, and individual therapy. By working closely with clients, our clinical team will create a unique and individualized treatment plan. The objective is to focus on how best to assist patients achieve and maintain their sobriety.
Employees working with their EAP representatives would receive treatment services at each of the different levels of care at Aftermath Addiction Treatment Center. These include:
Partial Hospitalization Program (PHP)
Intensive Outpatient Program (IOP)
Outpatient Program (OP)
Each level of care addresses specific needs based on the client's individual treatment plan.
Ask Your EAP Representative About Aftermath Addiction Treatment Center's Drug and Alcohol Rehab Today
The mission at Aftermath Addiction Treatment Center is to be the light for those who wish to come out from the dark of active addiction to drugs or alcohol. Addiction is a disease of isolation that over time will disconnect us from all that we care about. 
Only through connection and compassion can an individual overcome their struggles with drug or alcohol abuse. Ask your EAP representative today about addiction treatment services at Aftermath Addiction Treatment Center in Wakefield, MA.
Recovery from addiction is possible. Together, we will rise. Contact us today at 855-795-1226 to learn more about Aftermath's employee assistance program in Massachusetts.
Individual Therapy Sessions
Dialectic Behavioral Therapy
Cognitive Behavioral Therapy
Trauma Informed Therapy
Acceptance and Commitment Therapy
Rational Emotive Behavioral Therapy
EMDR Trauma Therapy
Therapeutic Family Reintegration
Motivational Interviewing
Building Life Skills
Smaller and more intimate groups
Trauma Informed Environment
Anger and Stress Management
Stages of Change and Barriers
Self Help Education: 12 Step Modalities
Relapse Prevention
Interpersonal Skills and Family Relationships
Coping with Trauma
Co-Occurring Disorders
Gratitude
Expressive Art Therapy
Neuroscience Psychoeducation
Tobacco Education
HIV/STD Education
Assist in aftercare planning
Connections to safe, supportive, and reputable sober living homes
Aid in providing medical leave or short-term disability paperwork to protect your employment (or Occupational Assistance)
Provide referrals to outside medical providers
Assist in applying for federal or state funded benefits
Advocation regarding legal issues
Assist in Utilizing and navigating Community Resources
Follow us on social media
Visit our social links and stay in touch!