Cognitive behavioral therapy (CBT) is a form of psychological treatment that has been proven effective for a range of conditions, including mood, anxiety, personality disorders, and, notably, substance use disorders. Born out of a combination of cognitive and behavioral therapies in the mid-20th century, CBT operates on the premise that a person's thoughts, emotions, and behaviors are intricately intertwined, and that a person can alter their experiences by making conscious changes in these areas. Cognitive behavioral therapy in MA has helped thousands of patients start their journey towards recovery from substance use disorders.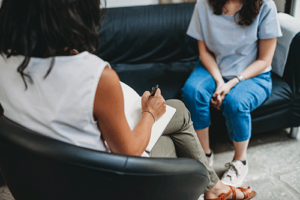 If you are in need of addiction treatment programs in Massachusetts, Aftermath Addiction Treatment Center offers a wide array of evidence-based therapies, including cognitive behavioral therapy. Our addiction specialists understand that there is no one-size-fits-all solution to substance use disorder, and we are ready to help craft a program to suit your specific needs. You can call us today at 855-795-1226 if you want to know more about how we can help.
What Is Cognitive Behavioral Therapy?
CBT is a type of psychotherapy that helps people identify and change problematic patterns of thinking and behaving. It is based on the cognitive model of emotional response, which is based on the idea that a person's interpretation of a situation is more closely associated with their reaction than the situation itself. Simply put, it's not the event that determines a person's emotions, but how they interpret that event.
This idea is crucial in understanding addiction, as dysfunctional thinking often underlies the destructive behaviors associated with substance abuse. By teaching patients to understand and shift these cognitive processes, CBT can help reduce the power of negative thought patterns and promote healthier behaviors. In terms of addiction treatment, multiple studies have found CBT to be remarkably effective. It helps individuals in recovery learn to cope with triggers, manage negative emotions without substance use, and plan for potential relapses.
A Typical CBT Session
A typical CBT session involves collaborative work between the therapist and the patient. The therapist's role is to listen, teach, and encourage, while the patient's role is to express concerns, learn, and implement that learning. Early sessions will typically focus on identifying problematic beliefs and behaviors. Later sessions are utilized to teach necessary cognitive and behavioral skills. Homework assignments are often given to help patients practice and reinforce new skills.
Techniques and Strategies
A variety of techniques and strategies are used in CBT for addiction treatment. These include:
Cognitive restructuring: identifying and challenging negative thought patterns
Exposure therapy: systematic and gradual exposure to situations that trigger cravings
Behavioral activation: encouraging patients to participate in enjoyable, rewarding activities that do not involve substance use
Through these techniques, individuals learn to replace unhealthy coping mechanisms with healthier, more effective ones.
Benefits of CBT
CBT offers several benefits for addiction treatment. It equips individuals with coping mechanisms that they can apply throughout their lifetime, rather than just during treatment. Its highly structured nature makes it easy to standardize, and it can be delivered in various formats, including individual, group, and online therapy sessions. However, it does require active effort and engagement from the patient, which can be challenging. It may also be less effective in cases where addiction is coupled with severe mental health issues, making it necessary for the treatment plan to include additional treatment approaches.
The power of CBT in treating addiction lies in its focus on empowerment. By giving individuals the tools they need to control their thoughts, emotions, and behaviors, it promotes self-efficacy and enduring recovery. As the healthcare system continues to grapple with the widespread issue of substance use disorders, CBT will remain an invaluable component of holistic addiction treatment.
Call Aftermath Addiction Treatment Center for Cognitive Behavioral Therapy in MA
Our staff at Aftermath Addiction Treatment Center in Wakefield, MA, hold themselves to the highest standards to ensure that each patient who walks through our doors receives the care they deserve. We customize our treatment plans to meet each individual patient's addiction recovery goals. By equipping individuals with the tools to change their thought processes and behaviors, our cognitive behavioral therapy program in MA allows patients to actively participate in their recovery. If you'd like to learn more, contact us at 855-795-1226 .