Benzodiazepine Abuse Treatment Program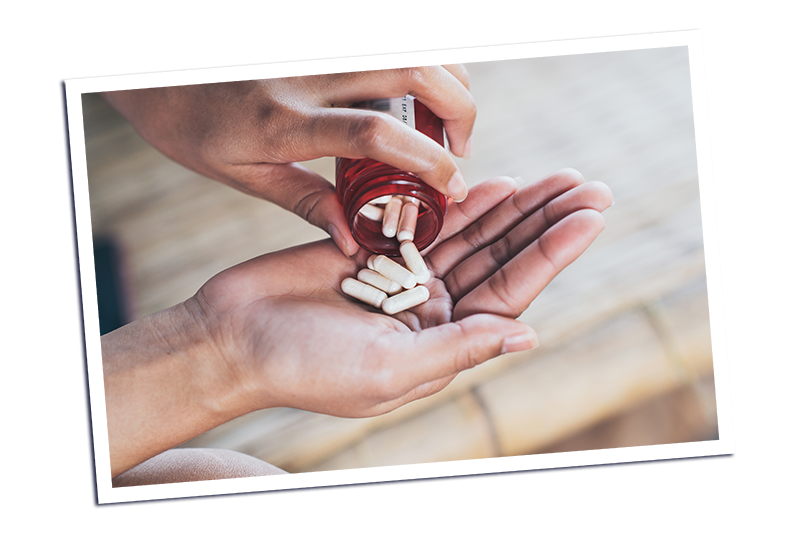 What are Benzodiazepine?
Benzodiazepines are powerful sedative drugs, sometimes considered sedative-hypnotic drugs. Benzodiazepine was first formulated in 1955, and by the 1970s, benzodiazepine drugs were the most prescribed drug on the whole planet. In such a short time, Benzodiazepines replaced barbiturates in treating the symptoms of:
Alcohol withdrawal

Anxiety

Insomnia

Panic attacks

Seizures
Benzodiazepines affect the brain's gamma-aminobutyric acid (GABA) neurotransmitter. The chemical process by which benzodiazepine works reduces communication between brain cells, which produces the drug's sedation effect on the body. When used correctly, benzodiazepines are an effective drug treatment with medical uses. However, one problem with benzodiazepine use is how rapidly a tolerance forms with prolonged use. An individual who has become physically dependent upon benzodiazepines would require more of the drug to get the same effect. 
Another severe effect of benzodiazepines is their mechanism of action as a central nervous system (CNS) depressant. Mixed with other CNS depressants, such as alcohol or opioids, benzodiazepines can increase the risk of a fatal overdose occurring. This is a cause of concern since many individuals struggling with benzodiazepine addiction often combine other drugs or engage in polysubstance abuse.
What are the Side Effects of Benzodiazepine Abuse?
Many side effects come with the sedative-hypnotic class of drugs. Some symptoms of abusing only benzodiazepines are:
Blurry vision

Confusion

Erectile dysfunction

Dizziness

Nausea

Retrograde amnesia

Shallow breathing

Slowed heart rate

Slowed reactions
Those struggling with benzodiazepine addiction can intensify these side effects even further by combining benzodiazepines with other drugs. 
Benzodiazepine Addiction and Benzodiazepine Withdrawals in Wakefield, MA
For those struggling with benzodiazepine abuse in Wakefield, Massachusetts, increased tolerance to the drug is a problem. It causes them to require increasingly larger dosages to obtain the desired effect. With the increase in dosage over an extended period, an individual will become physically dependent on benzodiazepine. Abuse of benzodiazepine can be dangerous on its own, but the withdrawal from benzodiazepine abuse can kill you. 
Withdrawals from benzodiazepines are life-threatening, and attempts to cease using benzodiazepines should never be done without the supervision of medical professionals. The symptoms of withdrawals from benzodiazepine include the following:
Extreme Anxiety

Hallucinations

Hypertension or high blood pressure

Irregular Heart Rate

Rapid Pulse

Seizures
The risk of mortality due to benzodiazepine withdrawal symptoms increases when an individual attempts to detox from benzodiazepines alone. When an individual struggling with benzodiazepine addiction wants to detox, they need to get admitted to an inpatient drug and alcohol detoxification center. In a setting like this, they can be under a physician's care as they are tapered off the drug safely and stabilized under the supervision of clinical professionals.
Upon completing an inpatient drug and alcohol detox for benzodiazepine addiction, the individual would then need to continue addiction treatment at an outpatient benzo abuse treatment program. If you're wondering, "Where can I find benzo abuse treatment near me?" don't look further. Aftermath Addiction Treatment Center offers a benzodiazepine abuse treatment program in Wakefield, MA.
The Benzodiazepine Abuse Treatment Program at Aftermath Addiction Treatment Center in Wakefield, Massachusetts
Those who struggle with drug addiction to benzodiazepines can receive the help they need through the benzodiazepine abuse treatment program at Aftermath Addiction Treatment Center, which offers benzo abuse treatment in MA with several levels of care:
Partial hospitalization program (PHP)

Intensive outpatient program (IOP)

Outpatient program (OP)
We even have our PHP and IOP available through telehealth services, otherwise known as our virtual PHP and IOP. The clinical team at Aftermath Addiction Treatment Center of Wakefield, MA, utilizes therapeutic modalities in individual therapy sessions that are included in our benzo abuse treatment program, such as:
Cognitive-behavioral therapy (CBT)

Dialectical behavior therapy (DBT)

Motivational interviewing (MI)

Rational emotive behavior therapy (REBT)
In group therapy, clients hear from their peers and speak about their shared experiences in struggles with addiction. Clients explore co-occurring disorders that are common with drug or alcohol addiction. Family counseling sessions will also be available as part of benzo abuse treatment in MA at Aftermath Addiction Treatment Center.
Why Choose the Benzodiazepine Abuse Treatment Program at Aftermath Addiction Treatment Center in Wakefield, MA?
The Aftermath Addiction Treatment Center team believes that every individual struggling with addiction has it in them to recover from their addiction fully. We are proud to be part of each client's recovery process. Our staff will work closely with each client to make an individualized treatment plan unique to them. In addition to Aftermath Addiction Treatment Center's group and individual therapy, the services we offer include:
Aftercare assistance

Case management

Medication management

Specialized counseling
Our staff will even help clients who need a more stable environment find residence at a sober living house. The team at Aftermath will go above and beyond for our clients. We take immense pride in the fact that we have walked the path to recovery, as our clients do when they participate in our programs. We are a dual diagnosis treatment center for addicts founded by recovering addicts. Our staff members find great honor in this, and we approach treatment planning differently from other treatment centers.
Our foundation for our treatment planning begins and ends with the most crucial ingredients: love, empathy, and direction. We also believe it is imperative to include clients' thoughts, opinions, and experiences in their treatment planning. It is not THEIR treatment plan or MY treatment plan; it is OUR treatment plan. We are in this together, and together we will rise from the ashes of our addiction, stronger than before.
Contact us today at 855-795-1226 to inquire about the benzodiazepine abuse treatment program offered at Aftermath Addiction Treatment Center in Wakefield, MA.