Meth Abuse Treatment Program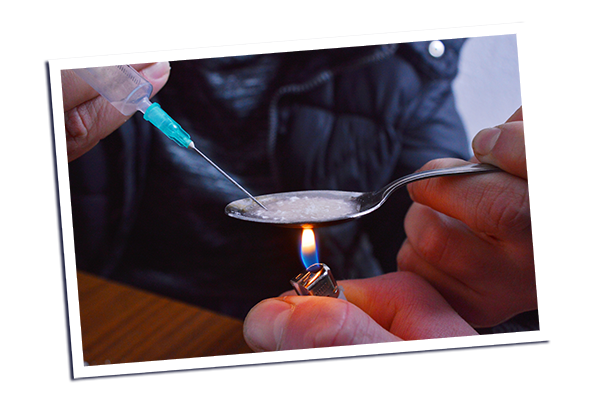 What Is Methamphetamine?
Methamphetamine, or meth, is a powerful stimulant and a highly addictive drug. It is sold and consumed in powdered or crystalline form. It can be taken orally, snorted, smoked, or injected intravenously into the bloodstream.
The way that methamphetamine use affects the brain is what makes it so addictive and so dangerous. Like many psychoactive substances, meth floods the brain with dopamine—a feel-good neurotransmitter—causing an individual to feel a rush of euphoria. Prolonged meth use can even alter brain chemistry.
Side Effects of Meth Addiction
The side effects of methamphetamine abuse do not end with a state of euphoria. Meth addiction comes with many dangers, as well as a variety of severe side effects that can be long-lasting or permanent.
Some of the dangerous and potentially fatal consequences of methamphetamine addiction are the following:
Anxiety

Delusions

Excessive sweating

Hallucinations

High body temperature

Hypertension or high blood pressure

Infections

Insomnia

Irregular heartbeat

Memory loss

Meth mouth

Paranoia

Psychosis

Teeth grinding

Tremors

Twitching

Weight loss
Due to intravenous drug use and risky behavior, individuals struggling with meth addiction may also get infections, such as sexually transmitted diseases (STDs).
Withdrawal from Meth Addiction
Meth addiction can be nearly impossible to overcome on your own. It is one of the most addictive illicit drugs that individuals struggling with substance use disorder can abuse. An individual addicted to meth should always attempt to detox from the substance under medical supervision at an inpatient drug and alcohol detox facility. Under the care of medical staff, clients can get past the worst of the physical symptoms of meth withdrawal, such as:
Anxiety

Depression

Fatigue

Hunger

Insomnia

Muscle aches

Paranoia

Shaking

Suicidal thoughts
Individuals in addiction recovery can expect some of these symptoms to linger for about two or three weeks after their last use. Individuals recovering from methamphetamine addiction should seek treatment at a rehab center upon completion of an inpatient stay at a medically supervised drug and alcohol detox facility to help them cope with lingering cravings from meth abuse.
Why Choose the Methamphetamine Abuse Treatment Program at Aftermath Addiction Treatment Center?
Once an individual struggling with meth abuse has gone through an inpatient drug and alcohol detox facility, it doesn't mean they have overcome addiction—they need to undergo further rehab treatment. If you're wondering, "Where can I find meth abuse treatment near me?" look no further. Aftermath Addiction Treatment Center can provide further meth abuse treatment in MA. Our team at Aftermath Addiction Treatment Center takes great pride in the level of care we provide to the residents of Massachusetts.
Levels of Care
Aftermath Addiction Treatment Center was founded by addicts in recovery for addicts seeking recovery. We offer several levels of care for substance use disorder treatment:
Partial hospitalization program (PHP)

Intensive outpatient program (IOP)

Outpatient program (OP)
Group Therapy
Aftermath Addiction Treatment Center's methamphetamine abuse treatment program provides clients structure and a therapeutic environment as they recover from meth addiction. Each day of Aftermath's methamphetamine abuse treatment program included group therapy sessions geared toward the following and more:
12-Step modalities

Anger and stress management

Coping with trauma

Health and wellness

Relapse prevention
Individual Therapy
Clients will also meet with their therapist weekly for individual therapy sessions that incorporate:
Cognitive-behavioral therapy (CBT)

Dialectic behavioral therapy (DBT)

Eye movement desensitization and reprocessing (EMDR) therapy

Motivational interviewing (MI)

Rational emotive behavioral therapy (REBT)
Other therapeutic modalities may also be used, depending on the therapist's particular specializations and strengths.
Get Help Today
If you seek meth abuse treatment in MA, our Aftermath Addiction Treatment Center team is here to help. Contact the Aftermath Addiction Treatment Center team to inquire about our methamphetamine abuse treatment program in MA. We are here to get you started on your journey to recovery from meth addiction.
Call 855-795-1226 today to break free from the chains of addiction. Together we will rise.