Addiction Treatment Programs in Massachusetts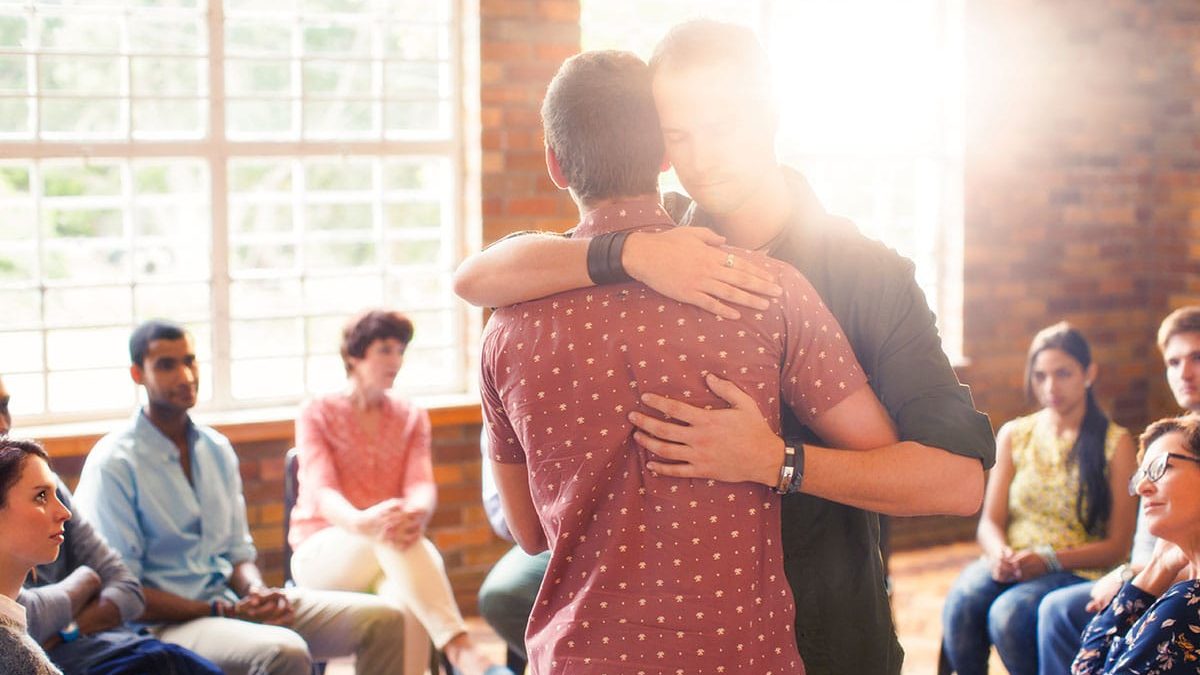 Are you searching for "addiction treatment near me?" If you are looking for addiction treatment programs in Massachusetts, consider Aftermath Addiction Treatment Center. Our dual diagnosis facility specializes in treating a variety of addictions and co-occurring mental health disorders. Our team of caring professionals is equipped to provide comprehensive treatment for your specific needs. We provide individualized treatment plans that include evidence-based therapy, medical detoxification, and 12-step group facilitation. Contact the Aftermath Addiction Treatment Center team at 855-795-1226 today to learn more about our addiction treatment programs in MA.
What Treatment Program in MA is the Right Fit For Me?
There are several kinds of treatment programs available for addiction out there. The team at Aftermath Addiction Treatment Center believes that there is no one-size-fits-all approach to addiction treatment. The different levels of care all have the same goal, to treat substance use disorders and aim for full recovery from addiction. 
Here are some of the treatment programs we offer:
Partial hospitalization program (PHP), which provides a supportive environment and a higher level of accountability
Intensive outpatient program (IOP), which provides the transient back to everyday life outside of treatment. Our IOP at Aftermath Addiction Treatment Center can range from anywhere from 12 to 16 weeks.
Outpatient program for substance use disorder, which allows the ability to stay connected to the positive supports a person has built during their time in treatment. OP treatment usually consists of 1 or 2 sessions per week for group or individual therapy sessions.
With our treatment, we typically also offer the following:
Individual and group therapy sessions to help with relapse prevention, working through trauma, and developing coping skills
CBT and DBT therapy to help people recognize and address problematic behavior patterns.
Trauma-informed therapy to help people better understand and manage the effects of trauma on their life
Motivational interviewing to help individuals want and make positive changes in their life
Relapse prevention, to help people identify their triggers and learn healthier coping strategies
Family counseling to help families understand addiction and its effects
Recovery support services to provide direct assistance and guidance to help individuals stay on the path of recovery
Nutrition, health, and wellness to help individuals make healthy lifestyle changes
Art and music therapy
Aftermath Addiction Treatment Center is a dual-diagnosis treatment center understanding that there can be more than one primary diagnosis. As such, we also offer EMDR Therapy. Eye Movement Desensitization and Reprocessing Therapy is an effective form of treatment for trauma approved by the American Psychiatric Association as well as recommended by the Department of Defense for the treatment of PTSD.
What Comes After Addiction Treatment Near Me?
Many people wonder what happens after completing treatment. They have questions about the next steps. While some people will go to sober living communities following treatment for a time, others will be back to their day-to-day life. It is recommended that those in recovery stay connected and practice the coping skills and tools they have picked up during their time in treatment for their substance use disorder. A good resource is to join a support group. There are many support groups dealing with recovery from addiction. Other resources include individual counseling, support programs such as 12-step groups, and peer recovery coaches.
The Aftermath Addiction Treatment Center team is here to assist you in finding treatment near you. Our addiction treatment programs are designed to ensure our patients get the treatment they need and deserve.
Heal With Aftermath Addiction Treatment Center's Addiction Treatment Programs in MA
Aftermath Addiction Treatment Center is dedicated to helping patients heal and recover. Our comprehensive treatment plans give you the tools and resources to make lasting lifestyle changes. Our team of medical professionals, clinical therapists, and support staff work together to create a safe environment for healing and growth. Contact Aftermath Addiction Treatment Center today at 855-795-1226 to learn more about our addiction treatment programs in MA. We are here for you on your journey to wellness.