Support Groups in Recovery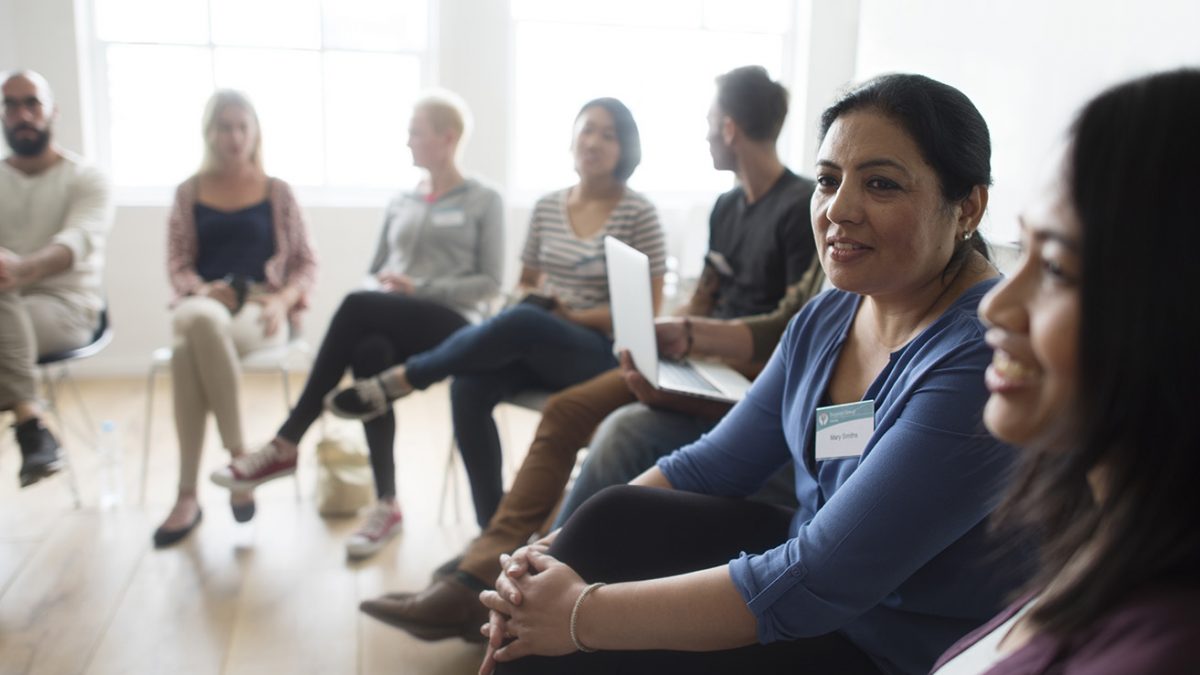 Recovery support groups play a vital role for many people who struggle with addiction.
There is no single pathway to recovery, which is reflected in the wide variety of support groups in recovery. Support groups help to form a resource and network that can be utilized as a person works on their recovery. As social animals, humans need relationships and support, which is what recovery support groups provide. Recovery support groups often offer a non-judgmental and confidential environment in which members can share their struggles and successes with addiction. Attendees are free to discuss their experiences without fear of criticism or ridicule. This sense of safety helps participants feel more secure in discussing their personal issues and makes it easier for them to progress in their recovery journey.
Looking for "treatment programs near me?" If you or a loved one are curious about support groups in recovery, contact Aftermath Addiction Treatment Center today at  855-795-1226.
Kinds of Support Groups in Recovery
There are several kinds of support groups available. Here are some of the most common:
1. 12-Step Groups – Perhaps the most well-known type of recovery support group is based on the Alcoholics Anonymous and Narcotics Anonymous model, which emphasizes a spiritual component to recovery.
2. SMART Recovery® –This is an evidence-based approach that helps individuals develop self-empowerment and gain control over their addiction.
3. Faith-Based Support Groups – These group meetings are an excellent way for individuals to connect as they strengthen their faith and recovery journey.
4. LGBTQ Recovery Support Groups – Several support groups are designed specifically for those in the LGBTQ community who may be struggling with addiction or mental health issues.
5. Mutual Help Groups – These groups are much more informal than 12-Step or SMART Recovery® programs and primarily operate on the principle of members helping each other and themselves.
These are just some of the many types of recovery support groups available. The best one for you will depend on your individual needs and preferences.
The Benefits of Joining a Support Group in Recovery
Joining a recovery support group has many potential benefits, including:
Increased social support and community connection
Reduced relapse risk
Improved coping skills and stress management
Greater insight into your addiction or mental health disorder
Access to additional resources and educational materials
The Importance of Recovery Support Groups
These fellowships and organizations serve many functions. They bring people together and form connections that those in early recovery can use for peer support. They let people hear the experiences of others who have had similar afflictions and allow addicts to know that they are not alone. When somebody suffers from a substance use disorder, they can begin to feel isolated, which results in only furthering deeper into their addiction.
Recovery support groups can offer members helpful advice on how to stay sober and handle difficult situations that may arise. This knowledge is often gained from other participants who are further along in their recovery process. Members also benefit from the encouragement of peers with similar struggles. When someone shares their experience and how they or overcame a certain obstacle, it can provide hope to another person who is starting their recovery journey.
Find a Recovery Support Group Near You at Aftermath Addiction Treatment Center
When searching for recovery support groups near you, it is important to consider your specific needs and preferences. At Aftermath Addiction Treatment Center, we can provide guidance on local support groups in the area. Our goal is to ensure that all individuals seeking help after addiction have access to the support and resources they need for long-term sobriety.
Contact us today at 855-795-1226 today to learn more about recovery support groups near you. Our team of compassionate professionals is here to help you take the first step toward lasting recovery.