Medically Assisted Treatment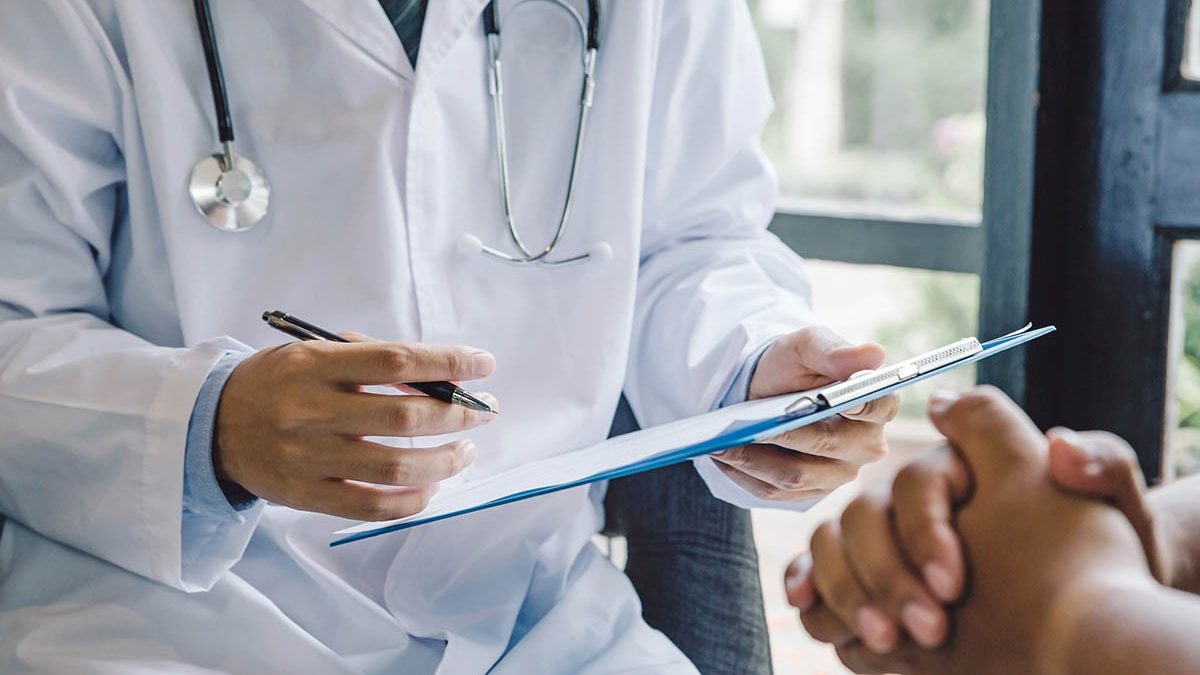 Some people trying to overcome addiction struggle with cravings and have difficulty maintaining their sobriety despite their strong desire to get sober. Many addicted individuals have experienced chronic relapses and have attended many inpatient and outpatient treatment centers in their attempts to kick their habit. It is for this reason that medication-assisted treatment has been introduced to help some people to sustain recovery.
Want to learn more about drug treatments? Contact us today to learn more.
What is Medication Assisted Treatment?
Medication-assisted treatment (or MAT) came to be due to the nature of substance use disorder being a chronic relapsing condition. MAT is a complex approach that incorporates a mixture of medications designed to help with substance dependence and cravings, counseling, and support. It should be considered only after consultation with a physician versed in these treatments for substance abuse disorders.
To be considered a candidate for medication-assisted treatment, a person with substance abuse issues would need to receive an assessment and diagnosis as suffering from a substance use disorder. MAT includes a treatment plan, counseling, and medication monitoring to promote adherence to the program to ensure the client gets the most effective outcome.
Does Medication-Assisted Treatment Work?
According to the federal government's Substance Abuse and Mental Health Services Administration (SAMHSA), the approach of medication-assisted treatment has been shown to: improve patient survival, increase retention rate in treatment, decrease substance use, increase the patients' ability to gain and maintain employment, and improve birth outcomes for women who have substance use disorders and are pregnant. It has also been shown that MAT therapy can contribute to lowering an addicted person's risk of contracting HIV and Hepatitis C by reducing the potential for relapse.
Currently, there are several different medications available that are geared toward treating alcohol and opioid use disorders as well as smoking/nicotine cessation. Several studies and research are being done on potential medication for the treatment of other illicit substances such as cocaine and methamphetamines. However, not enough information and data is available on their effectiveness and none are currently approved for use in treatment at this time.
Medication-Assisted Treatment For Alcohol Abuse
In terms of medication-assisted treatment, there are three currently in use for those with a diagnosis of alcohol use disorder. They are disulfiram (brand name Antabuse), acamprosate (brand name Campral), and naltrexone (brand names ReVia or Vivitrol).
Disulfiram
Disulfiram is available in a pill form and works by blocking the body's ability to fully break down alcohol which results in a very unpleasant reaction. About 10 minutes after consuming alcohol, those on disulfiram will become ill for the next half hour or so. Disulfiram essentially causes a person who drinks alcohol to experience a short-lived hangover: headache, nausea, and vomiting.
Acamprosate
Acamprosate is available in pill form and works to restore the chemical balance for those who have recently stopped drinking as well as reduce cravings for alcohol.
Naltrexone
Naltrexone can be taken orally as a pill or in an injectable form known as Vivitrol. The pill form is taken every day while the injection is a long-acting form and is administered every 28 days. Naltrexone is used to reduce cravings for alcohol and is also used for opioid dependency (see below).
Medication-Assisted Treatment For Opioid Addiction
The medication-assisted treatment options for those with an opioid use disorder are methadone, naltrexone (Vivitrol), and buprenorphine (brand name Suboxone).
Methadone
Methadone has been around the longest and is traditionally given in a liquid form but exists in a pill form as well. Not only is it used as a form of maintenance therapy but used for detox from opioid dependency as well. It is a long-acting opioid that replaces the urges and cravings for other opioids. It needs to be taken daily.
Naltrexone
Naltrexone can be taken as a pill or as a Vivitrol injection. It works by blocking opiate receptors in the body, preventing a patient from receiving the euphoric high they would receive from such substances as heroin. In pill form, it needs to be taken daily and the injection is administered every 28 days.
Buprenorphine
Buprenorphine is used in medical detox facilities to ween off from heroin and other opioids as well as a medication for MAT. It is available in pill form, sublingual film (Suboxone) as well as a long-lasting injection (Sublocade). Like methadone, it is a longer-lasting opioid. Buprenorphine is popular due to its "ceiling effect" where the side effects usually associated with other opioids are not as prevalent and level off at a certain dosage.
Medication-Assisted Treatment For Nicotine
For tobacco/nicotine cessation there are several options such as lozenges, gum, and dermal patches. Each of these medications works by releasing a controlled amount of nicotine into the body. It would be advised to not get over-the-counter options for long-term relief as with any proper MAT therapy it should be done under the supervision of a physician.
Part of a Full Treatment Plan
All these options require consultation with a physician and a full treatment plan. They are not as effective on their own. Many drug-rehabilitation programs and substance abuse treatment centers offer options for medication-assisted treatment. Clients in these programs can receive the benefit of MAT along with a supportive environment, which will only improve their chances of maintaining long-term sobriety.
The end goal of medication-assisted treatment should be a full recovery. Since each person who receives MAT has a plan that is individualized to their needs they will be monitored and re-evaluated throughout treatment periodically. As it is a case-by-case basis, some patients will only need to receive treatment for a period while others may continue indefinitely. MAT is not for everyone. Some people will respond better to counseling and abstinence alone.
---
You should always consult a physician who has been trained in MAT and knowledgeable about the medication and counseling options that are available for this form of therapy. Aftermath Addiction Treatment Center is here to help whether its with us or helping you find a place that works for you, we are here to help call 855-795-1226 if you or a loved one is struggling with substance abuse and start the path to recovery today!
---