Finding an Outpatient Addiction Treatment Center in Wakefield, MA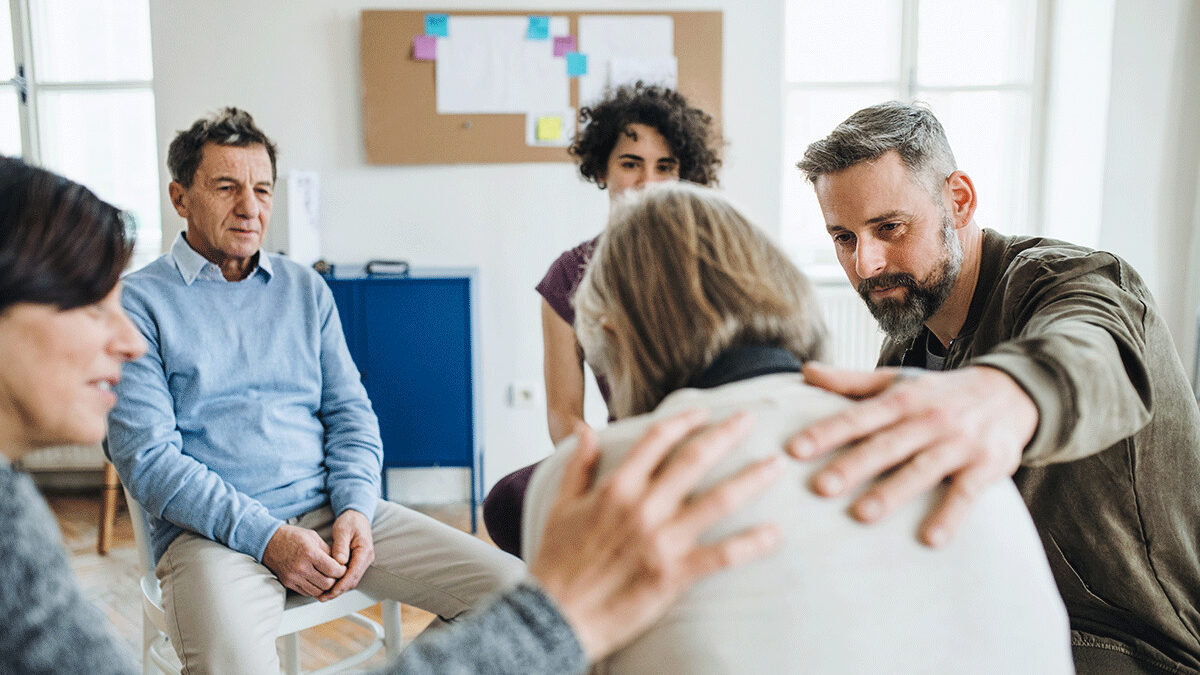 The landscape of addiction treatment in Massachusetts is diverse, ranging from inpatient rehabilitation facilities to outpatient treatment programs. One essential component of this spectrum is outpatient addiction treatment, a crucial treatment option for individuals struggling with addiction who cannot, or choose not to, attend a full-time inpatient program. Substance use disorders steal away people's health and future, and starting addiction treatment is the best chance to break free from these disorders.
If you or someone you care about is looking for an outpatient program in Wakefield, MA, then Aftermath Addiction Treatment Center is your best option. Our addiction specialists understand that there are different levels of care for different situations, allowing us to maximize each patient's odds of staying sober for good. If you would like to learn more about our approach to treating drug and alcohol addiction, you can contact us at 855-795-1226.
The Need for Outpatient Addiction Treatment in Wakefield, MA
Middlesex County, where Wakefield is situated, has been significantly impacted by substance use disorders. According to a report from the Middlesex District Attorney's Office, fatal overdose deaths in 2021 had a 17.2% increase from 2020. 1 This prevalence of substance use disorders has far-reaching effects on communities. Beyond the loss of life, substance use disorders create widespread societal impacts, placing strain on healthcare systems, increasing crime rates, and reducing workplace productivity.
Given this context, there is an evident need for a diverse range of addiction treatment options in Middlesex County. Outpatient addiction treatment programs are an integral part of this equation, providing an accessible treatment alternative that can fit the diverse needs of those grappling with substance use disorders.
Benefits of Outpatient Treatment
Outpatient treatment provides a unique set of benefits, particularly for those who have work, school, or family responsibilities. For these individuals, the ability to maintain their daily commitments while receiving treatment can be invaluable. Unlike inpatient programs, which require a full-time commitment, outpatient programs allow individuals to live at home and maintain their regular daily routines while participating in structured treatment. One key advantage of outpatient treatment is its flexibility. Patients can schedule their treatment sessions around their work or school responsibilities, allowing them to devote time to home life and other pursuits while still putting in significant time working towards recovery.
Secondly, outpatient treatment enables patients to immediately apply the skills and strategies they learn during therapy to their real-world environments. This can reinforce their learning and boost their confidence in managing triggers and stressors. Finally, outpatient treatment allows individuals to maintain their support networks, providing them with emotional support and a sense of normalcy during their recovery journey.
Finding Outpatient Treatment in Wakefield
Finding the right outpatient addiction treatment program in Wakefield can be a challenging task, but the process can be made manageable. It's relatively easy to search online for treatment centers that you can easily reach.
Once you have a list of potential outpatient treatment centers, research each one thoroughly. Look at the types of services they offer, the qualifications of the staff, their treatment approach, and their reputation. Reading reviews and testimonials from past patients can provide you with insights into the quality of care at the facility. If possible, visit the facility or have a teleconference to get a feel for the environment and ask any questions you may have.
Several factors should be taken into account during your search, including:
The type of services offered
The treatment approach
The qualifications of the staff
The facility's reputation
After gathering all the necessary information, make a decision based on your specific needs and the quality of care offered by the facility. Remember, it's crucial to choose a program where you feel comfortable and supported.
Reach Out to Aftermath Addiction Treatment Center for Effective Treatment
The role of outpatient addiction treatment in addressing substance use disorders cannot be understated. By providing a flexible treatment option that individuals can balance with work or school responsibilities, outpatient programs offer an essential resource for those seeking recovery. At Aftermath Addiction Treatment Center, we are committed to providing exactly what our clients need when they need it. If you or someone you care about is struggling with substance use, contact us today at 855-795-1226.