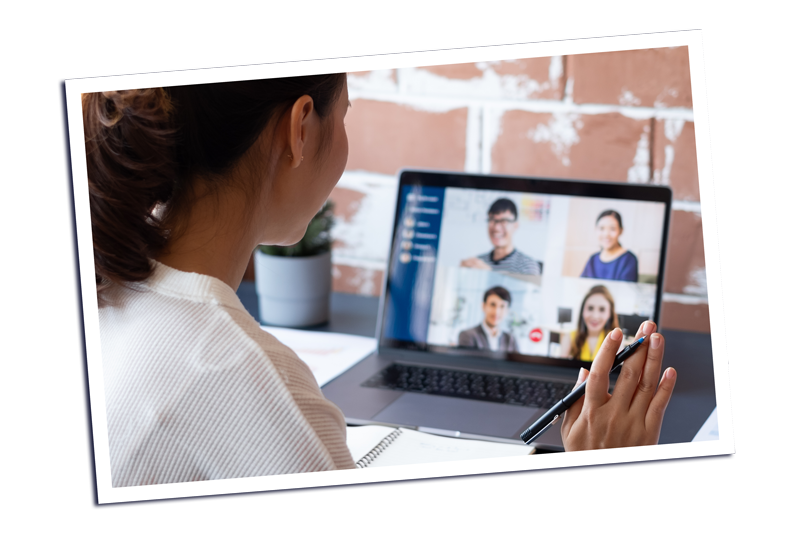 Virtual IOP Program
Aftermath Addiction Treatment Center is now offering a virtual intensive outpatient program.  We understand that work, family and obligations can make it difficult to commit to a long-term inpatient treatment program.  At Aftermath Addiction Treatment Center, located in Wakefield, MA, our virtual intensive outpatient program (IOP) can range anywhere from 12 to 16 weeks. This part of our program is designed for you once you complete our partial hospitalization program or our virtual hospitalization program.  If your mental health treatment requires additional aid aside from our therapeutic approach, we have a Psychiatric Nurse Practitioner who will assess and prescribe medications if needed to contribute along with our therapeutic treatment programming via our Telehealth medication management offering.   At Aftermath Addiction Treatment Center, we understand that some people decide that treatment close to home is a better idea for their circumstances. We offer the opportunity to help you transition back into your every day life in a supportive environment with a schedule that will be convenient.
What Should I Expect While Attending Virtual IOP Sessions?
Our team at Aftermath Addiction Treatment Center, takes great pride that we approach treatment planning differently from other treatment centers. Our foundation for our treatment planning begins and ends with the most crucial ingredients: love, empathy, and direction.  Much like our standard Intensive Outpatient Program, the virtual IOP will be held 5 or 3 days a week from 9:00am – 12:300pm.  Many of our offerings from our outpatient program will still be available and at your disposal:
Virtual IOP Services
Individual therapy
Group therapy
Motivational interviewing
Family counseling
12 step modality
Interpersonal skills
Case management
Telehealth medication management
Don't allow your addiction to limit your success in life or interfere with your relationships. Enrolling in a high-quality drug rehabilitation program will enable you to address the underlying causes of your substance abuse issues, in a supportive and encouraging matter combined with therapy and evidence-based treatment.
Contact us today at 781.587.3636 to learn more about Aftermath's virtual intensive outpateint program.
Individual Therapy Sessions
Dialectic Behavioral Therapy
Cognitive Behavioral Therapy
Trauma Informed Therapy
Acceptance and Commitment Therapy
Rational Emotive Behavioral Therapy
EMDR Trauma Therapy
Therapeutic Family Reintegration
Motivational Interviewing
Building Life Skills
Group Therapy
Smaller and more intimate groups
Trauma Informed Environment
Anger and Stress Management
Stages of Change and Barriers
Self Help Education: 12 Step Modalities
Relapse Prevention
Interpersonal Skills and Family Relationships
Coping with Trauma
Co-Occurring Disorders
Gratitude
Expressive Art Therapy
Neuroscience Psychoeducation
Tobacco Education
HIV/STD Education
Case Management
Assist in aftercare planning
Connections to safe, supportive, and reputable sober living homes
Aid in providing medical leave or short-term disability paperwork to protect your employment (or Occupational Assistance)
Provide referrals to outside medical providers
Assist in applying for federal or state funded benefits
Advocation regarding legal issues
Assist in Utilizing and navigating Community Resources